We are now proud to announce that we will be stocking unit trip rail. This means that your regular unit trip rail will be in stock ready for quick delivery within a few days of your order.
Trip rail fencing, also called knee rail rail fencing, is an affordable type of fencing that is unobtrusive. It is a perfect option to mark boundaries. Moreover, the low height of knee rail fence makes it easy to step over it if needed.
Our knee rail fencing is ideal for marking the edges of footpaths or flower beds. It also can stop drivers from entering places where cars shouldn't go. If you want to draw boundaries, but still make a place accessible for people, knee rail fence will be perfect. 
Trip rail or knee rail offers protection to grassed or planted areas. They also act as an effective deterrent to drivers who would otherwise seek to park free of charge away from public highways.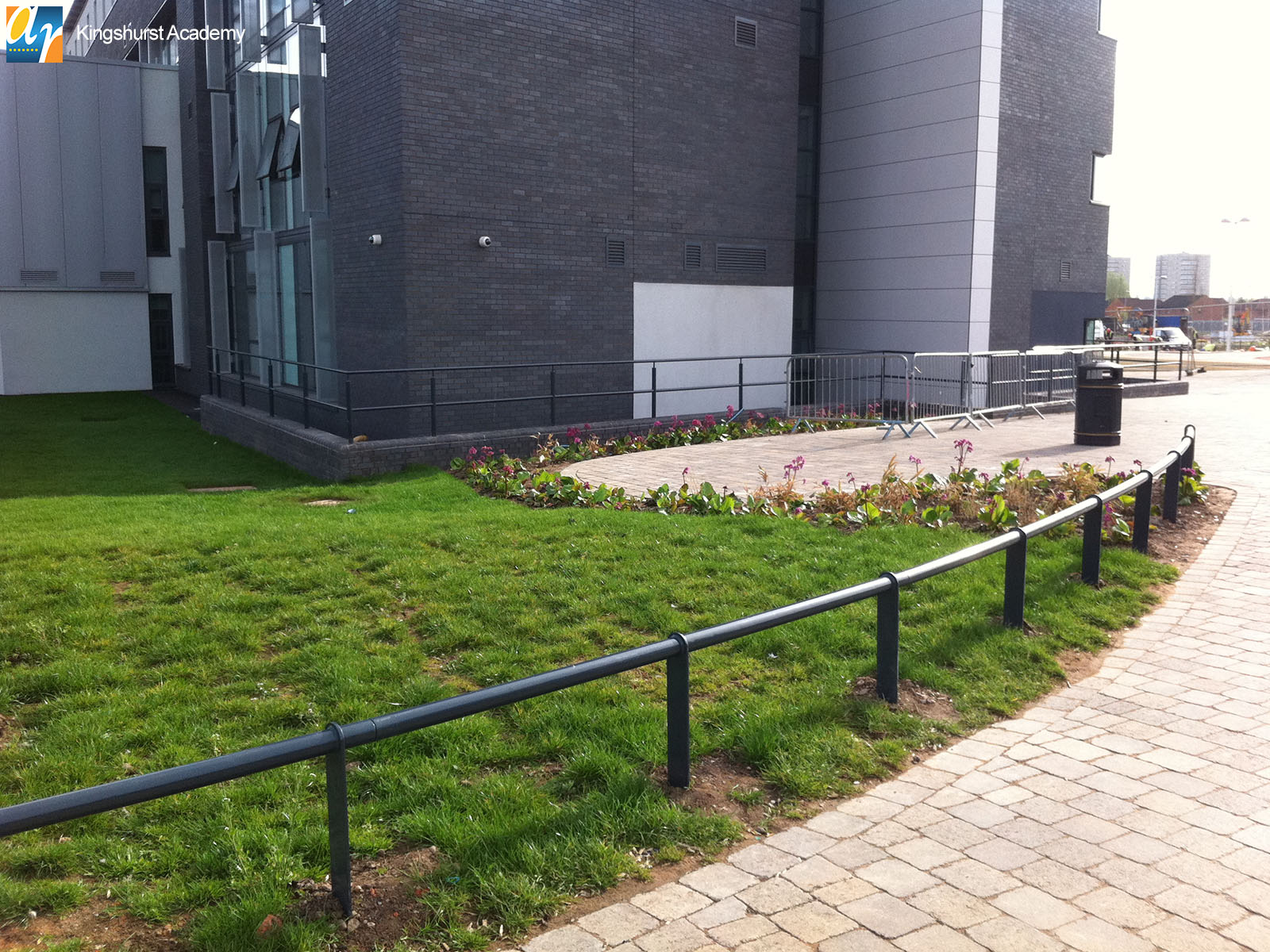 We have manufactured a variety of differing trip rails in our time, many of which can be seen in the photos below. We believe that steel trip rails offer long term value for money in comparison to a timber alternative which may be cheaper at the outset, but is more prone to vandalism and would require frequent maintenance. Our trip rail also lasts 25+ years which is much better for the environment than the alternative.
We can manufacture designs that are both aesthetically pleasing and effective at deterring people and vehicles from trampling over areas that need protection Sometimes alternative materials may be used to make trip rail such as wood, particularly if cost is an consideration as these materials can be a cheaper alternative.
Please browse through the Alpha Rail projects library to see examples of our previous projects, alternatively browse our sector gallery.
Our metal rail fencing is made out of durable and high-quality materials. Alpha Rail is one of the leading manufacturers of metal railings in the UK. If you are looking for metal rail fencing for your project, please do not hesitate to contact us. You can call us on 01623 750 214 or email us at websales@alpharail.co.uk. Alternatively, fill out the form down below.