Ashfield Past and Present | Work experience at Alpha Rail
During the past week we have had two students from Ashfield School that have chosen to do their work experience here with us at Alpha Rail.
Evie Woodward and Jasper Swanwick have been working in two separate departments,
sales and production. Evie has been working alongside Jenna Ward from our sales department, another member of the sales department is Paul Johnson who himself was a pupil at Ashfield School between 1980 and 1985 he was in the House Byron. Jasper who is in Chesterfield has been working in Alpha Rail's production department with David Woodward, Steve Abbott who also works in this department attended Ashfield School between 1976 and 1981 he was in Hargreaves the same as Evie. Steve, David and Paul have all worked at Alpha Rail for over 20 years along with several other members of staff.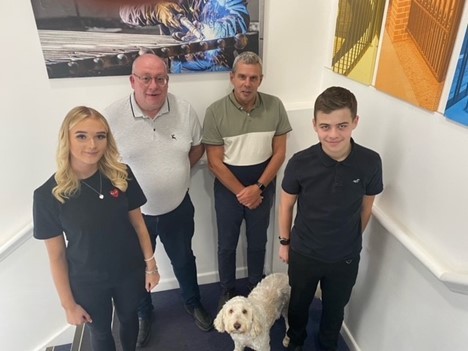 Evie has been doing a wide range of things during her time here at Alpha Rail from updating and adding new information on Statii (which is a specialist management program) to travelling to Reading to survey and take pictures, gathering information for the technical department as they require the measurements to quote to extend the current fence line. She has also been on the workshop floor which has required her to wear the correct PPE, from safety glasses to steel toe cap boots. While she was on the shop floor Evie took lots of videos and pictures of the employees manufacturing railings for use on the website. She also took photographs of products in various stages of the manufacturing process.
Evie has been working alongside Jenna who is the Sales and Marketing assistant here at Alpha Rail. They have been working together on a new product launch and have together created a marketing campaign around this product. Jenna has also shown Evie how she schedules all the social media posts and how they are written. As a rule on each photo she posts Jenna makes sure the Alpha Rail logo and the location where the photograph was taken in is in the corner of the photo.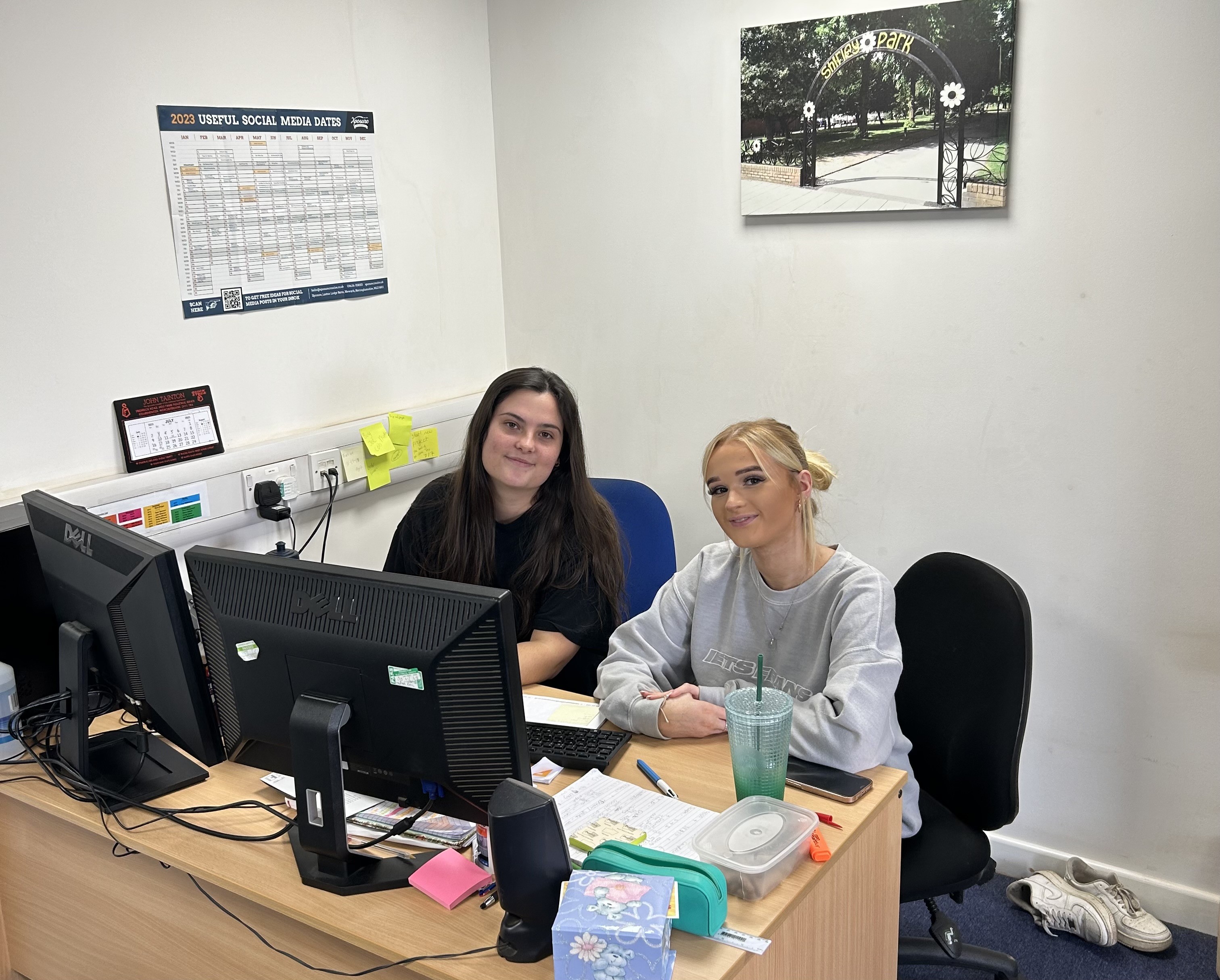 Jasper has also been doing a wide range of things, such as learning how to use excel spreadsheets for maximum efficiency and learning how to use formulas to create values. He has also visited one of Alpha Rail's polyester powder coating companies Vibrant Coatings to collect some materials and also to see how the railings are coated. He has also been out on the shop floor where he also was required to wear the correct PPE. Jasper has also been calculating allowances which are required to produce profit and loss information for various suppliers. He has been reading technical drawings to find out which materials are required by the works department to manufacture certain products. He has seen what is involved in the planning of the workshop to meet costs and delivery dates.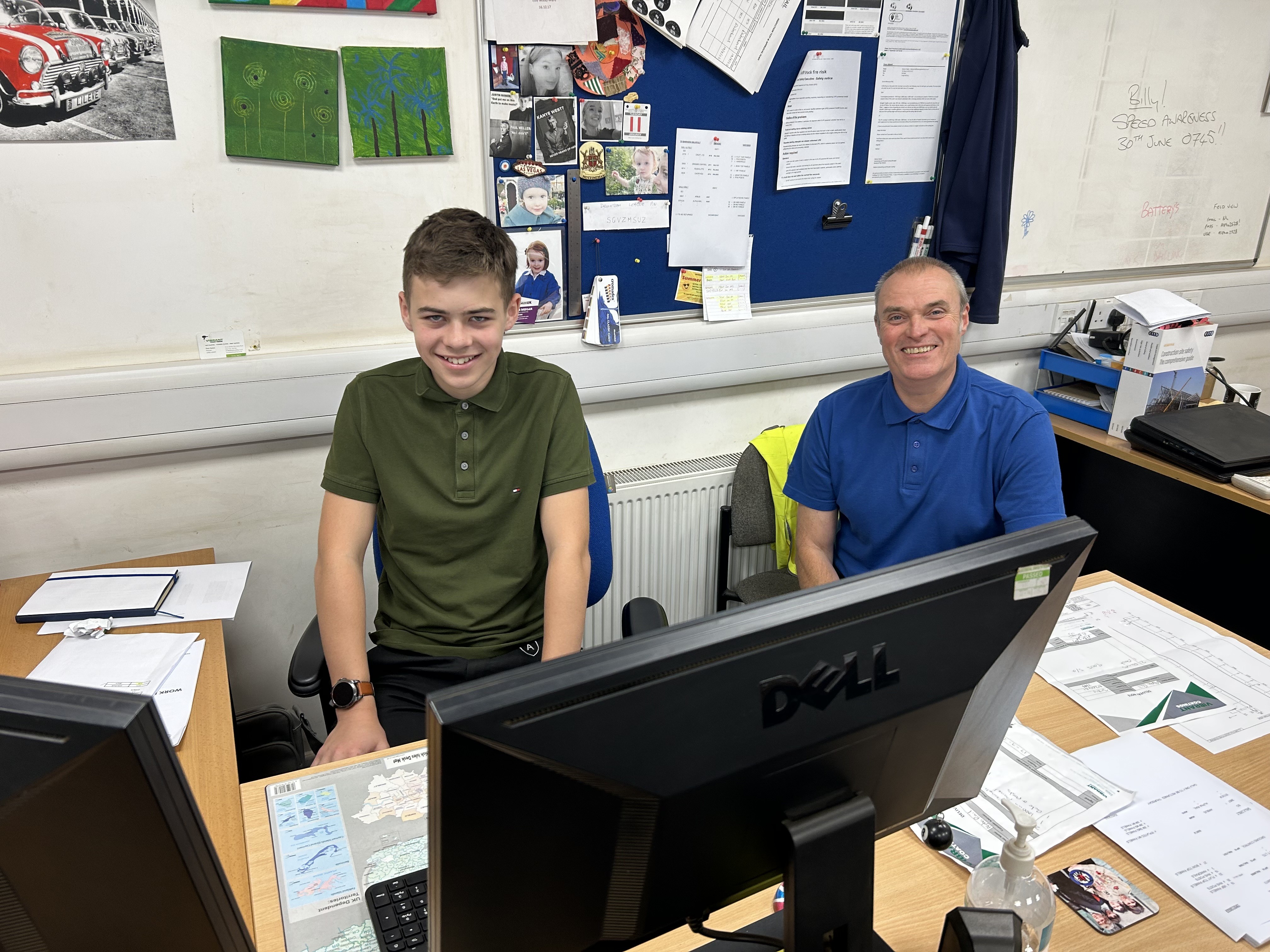 We interviewed both Evie and Jasper and this is what they had to say about their experience here at Alpha Rail.
Evie said "I have really enjoyed my time here at Alpha Rail, I have learned lots about how each department is important in its own way and that co-operation between each department is key to a successful business. I can see that everyone that works at Alpha Rail are hardworking and resilient workers. Everyone in my department has been welcoming and helped me when I needed it and are overall lovely people"
Jasper said "I have learnt how to be a member of an efficient team and how to act in a working environment. I have had to work longer hours and do more work which was difficult. You must be organised and ready for anything as something could go wrong and need to be dealt with in a hurry. In a working environment you need to be able to work in a team if there was no teamwork there would be less progress as everyone would do something different"